The Nexus DR-X (aka: DigiLink) is a digital radio cross patch that allows you to link the Raspberry Pi sound card of your choice to nearly any amateur radio transceiver to enable perfect digital data communications. It works well with Packet Radio running Direwolf, Fldigi, WSJT-X, and other digital applications.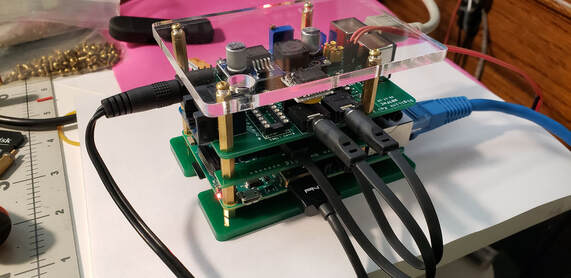 Think of the DR-X as the Swiss Army Knife of Digital Radio Connections. There are two audio jacks that allow you to patch TX and RX audio from your sound card to your radios. Connect your radios through any two of four connectors:
RJ-45 with 16 pin jumper header that is compatible with the most popular sound card radio interface
A TRRS jack that accepts off the shelf cables to link to radios that support mic, spkr, ptt headsets
Two 6 pin Mini DIN connectors that mate with many VHF/UHF and HF radios
To make programming easy, there is a UART connector on the board.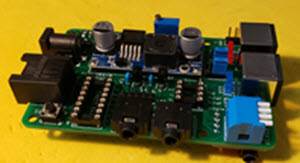 The DR-X comes as kit with all through-hole construction. It includes a fully assembled DC-DC Buck Converter that easily solders on top of your board that accepts 7 - 38 Volts to provide a constant 5 V to power everything in the stack: your Rpi, your Sound Card, and the DR-X itself. For your own projects there are output pins for both 5 V and 3.3 V each with their own mated ground pin.
​To keep time when you are not connected to the internet, and we all know the Rpi doesn't, there are pins for a RTC module which is included. The kit includes a smart looking laser cut stand and all the brass hardware to put your stack together.
The DR-X can run two radios at the same time using the Buster Rpi
image we provide
. You can run FT-8 on HF and FSQ on VHF at the same time. You can run Direwolf on one radio at the same time you are running MT-63 on another. The image includes a host of Ham apps and a simple dialog box that makes updating and installing your favorite programs easy.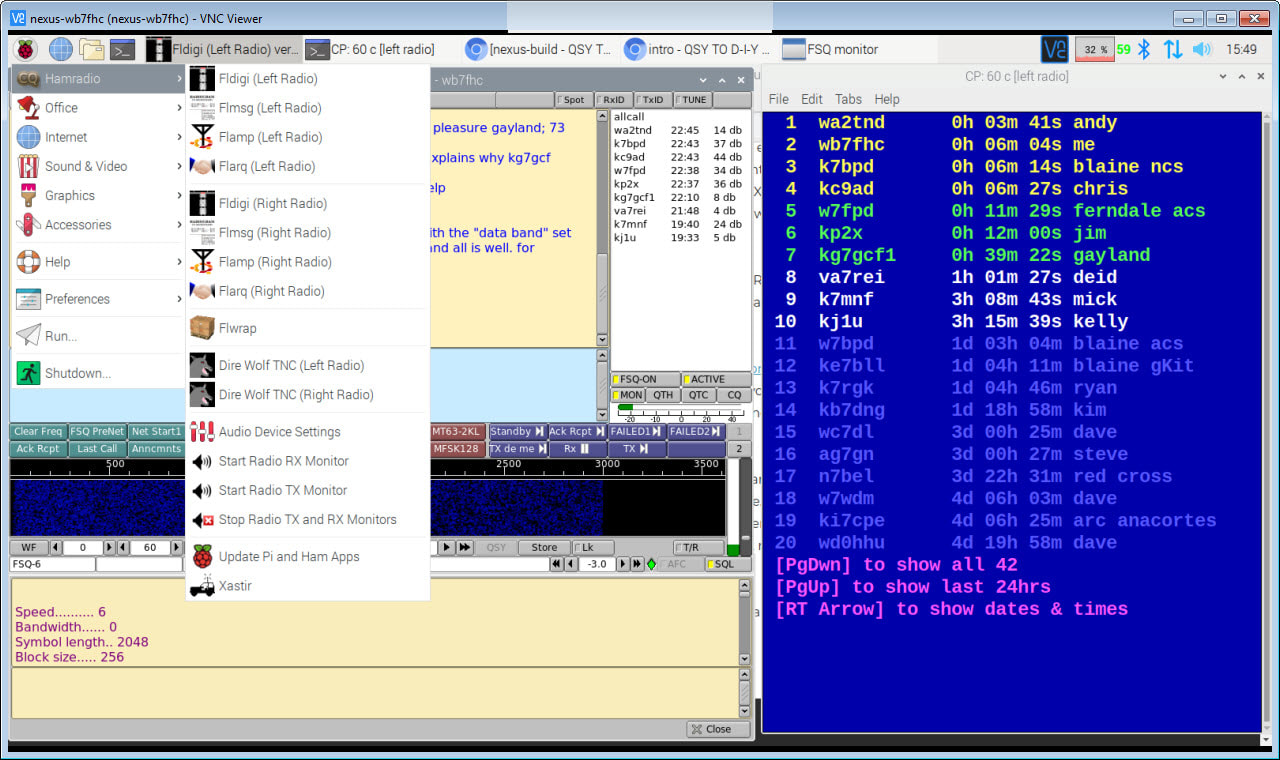 This kit makes a perfect radio club build project. We have already had 5 build parties with our beta testers and more are scheduled. We throw in an extra contingency kit when a group orders 5 or more. Use this for spare parts in case something gets damaged when someone has to remove a misplaced component. When your group is done, let us know what parts you had to raid from the spare kit and we will replace them at no charge (you pay shipping) so you will end up with a bonus unit.

Kits sell for $49 which includes shipping in the U.S. Or pay $14 for the PCB only and get your own parts. Most of the units in the current batch have been spoken for. ​Use the comment field on the reservation form to request pricing on bulk PCB orders in lots of 5.